We often try to find something special to congratulate our beloved ones. We are looking for unique presents, trying to find the warmest words to express our feelings and to show how much we love the birthday boy or girl.
There are never too many greetings, and that's why a lot of people wake up early in the morning and send their closest people cool and special happy birthday gifs. We gathered the best ones especially for you! Just look through our collection – we are sure that you'll find the gif you were looking for!
Birthday Dance Gif

This cute and positive dance from the popular comedy TV show can cheer anyone up! Just send it to your beloved one in the morning of the most important day. You will be the first who will put him or her in the right mood!
Funny Happy Birthday Gif

Take a look at this cute cat near the birthday candle! The pic is really nice and funny; furthermore, it's universal – you can share it with your colleague, boss, girlfriend, or parents.
Best Happy Birthday Gifs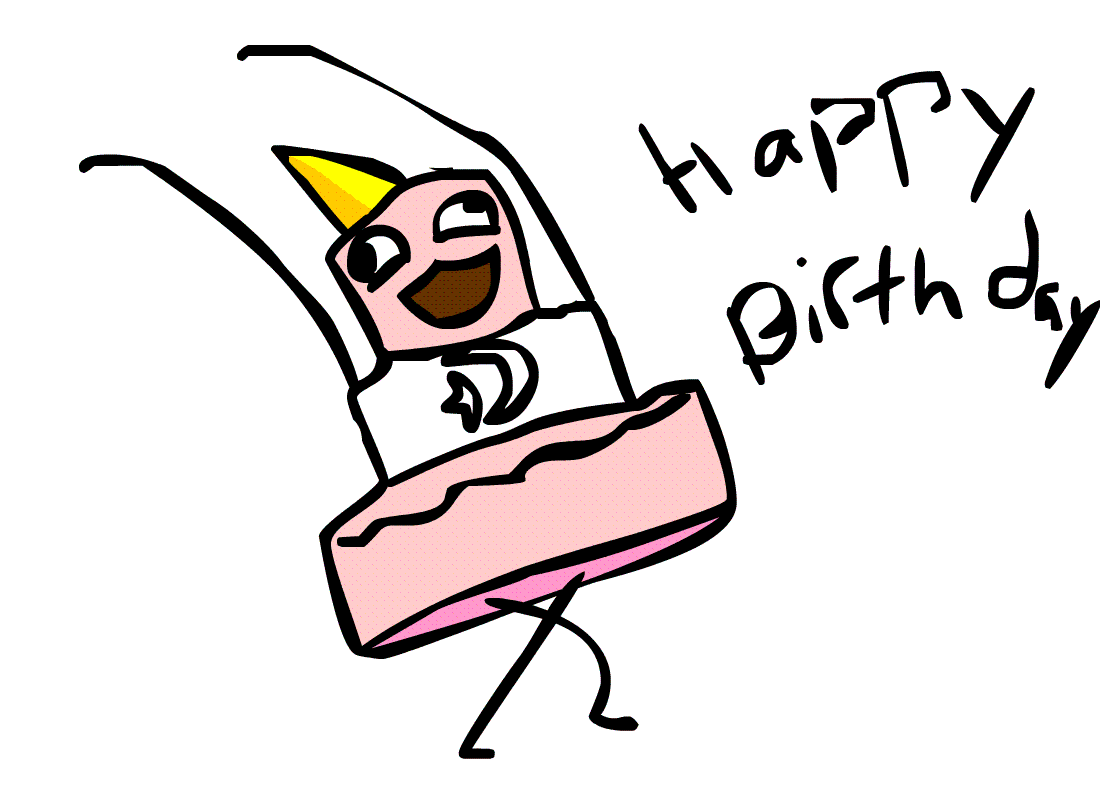 This energetic and positive gif is the best alternative to greeting cards! Be modern, use it to congratulate your closest ones. Dancing, cheerful and a little bit crazy cake is able to make anyone smile!
Happy Birthday Cake Gif

If you are looking for something beautiful to congratulate a girl on, this animation is especially for you! Beautiful pink cake, shining hearts are the little but cute details that will help you to express your feelings and show your love!
Bday Gif
What can be cuter than Olaf from 'Frozen'? Only Olaf eating a bday cake! This nice and sweet animated pic is able to melt anyone's heart!
Happy Birthday Humor Gif

If your friend has a sense of humor, you can feel free to send him or her this funny and a little bit ironic gif! The little fish trying to blow out the candle can make anyone smile!
Happy Birthday Animated Gif

You can save this simple but colorful animated pic to send it when necessary. It's great as for boss or colleagues, as for your friends. Just add some warm words to make it more personal and special!
Happy Birthday Gif Images

If you have good taste, you'll definitely like this bday gif image! Fireworks, beautiful and sophisticated inscription make this animation really unique.
Cat Happy Birthday Gif

Just take a look at this cutie! If the birthday girl likes cats, this gif will be the perfect greeting card! Furthermore, colorful and moving details make it even more beautiful.
Happy Birthday Sexy Gif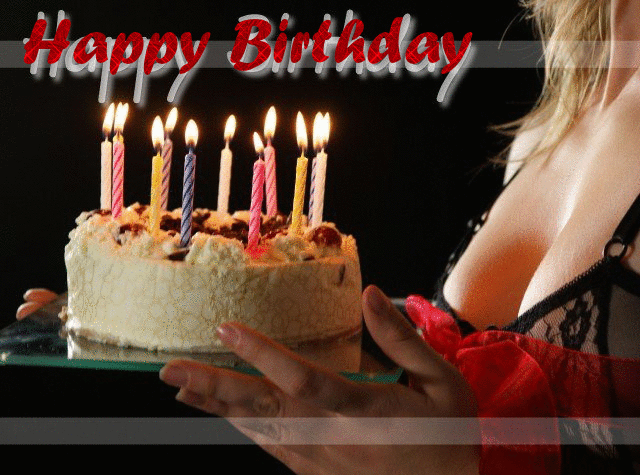 This sexy pic is perfect if you want to congratulate your best friend! He will definitely appreciate this playful gif with warm wishes from you!
Happy Birthday Brother Gif

This super-sweet pic will melt your brother's heart! Just send it to express your love and respect and to show that he is one of the important persons in your life!
Dirty Happy Birthday Gif

Oh, this animation is really, really bad! However, if you and your friend like dark humor, this dirty but funny gif will be the best for you two! It's only the joke, nothing has to be taken seriously.
Happy Birthday to the Ground Gif

If you want to be creative, you can send your friend this original gif. The bday cake falling to the ground is not the super-sweet kitty, but it will definitely make your friend remember your greeting!
Justin Bieber Happy Birthday Gif

If you are searching for something creative to congratulate the Justin Bieber fan, here it is! The very fact that you remember what is important for your friend will make your greeting really special for him or her.
Cute Happy Birthday Gif
Just take a glance at this super-cute rabbit! This gif is perfect if you want to send something special to your cheerful and sweet friend!
Happy Birthday Minions Gif

No one can deny that minions are adorable! These little creatures dancing to congratulate your beloved person will make him or her smile on this important day.
Happy Birthday Unicorn Gif

Unicorns are commonly associated with joy, happiness, and, of course, fairytales. Even though this funny horse is not really the magic creature, this unique gif will magically cheer your friend up!
Happy Birthday Dog Gif

Please, feel free to send this dog animation if you want to make your friend laugh! It's a little surrealistic, and this makes it so special and original. Be sure the birthday boy or girl won't forget your greeting for a long time!
Beyonce Happy Birthday Gif

Gorgeous Beyonce singing happy bday is definitely better than a standard greeting card! You can send this gif to everyone, starting from your boss to your parents. There is no one who won't appreciate this little but sweet gesture.
Happy Birthday Mom Gif
Mom is the most important person in our life. We have to do our best to make her not forget about that. This sweet pic together with the warm words for you will make her smile the whole day long!